Descriptions:
1. Ergonomic design and fit to the seat;
Characteristic:
2. High-quality and breathable leather seat cover, helpful in relieving fatigue and accelerating metabolism.
3.Natural and efficient for non-slip luxury car seat covers, pad bottom non-slip design, prevent falling off the car driver's seat.


High quality Material
The seat cover is made of PU leather fabric, which has comfortable texture, good flame retardancy, wear resistance and scratch resistance, and increases the service life of the seat cover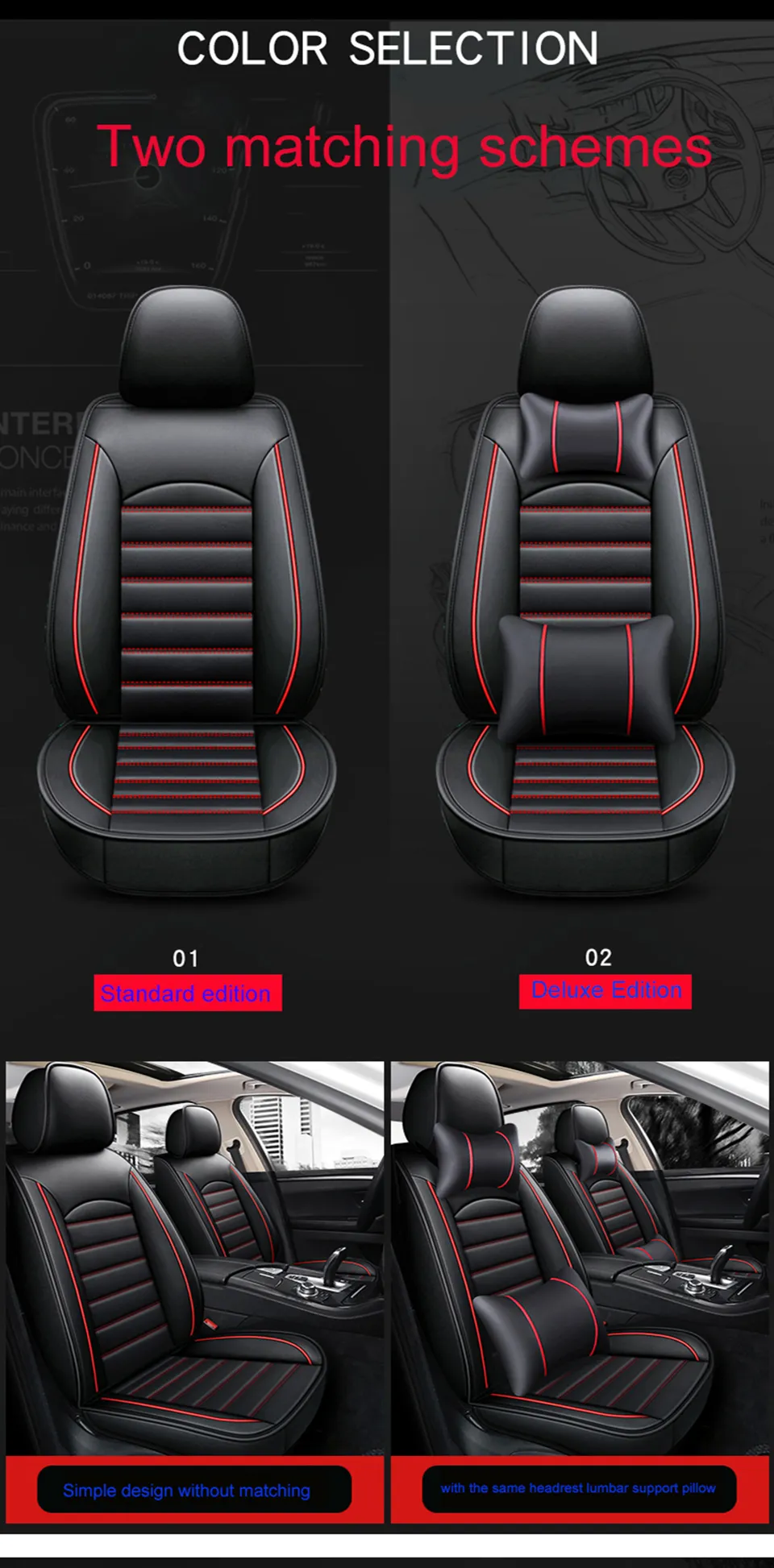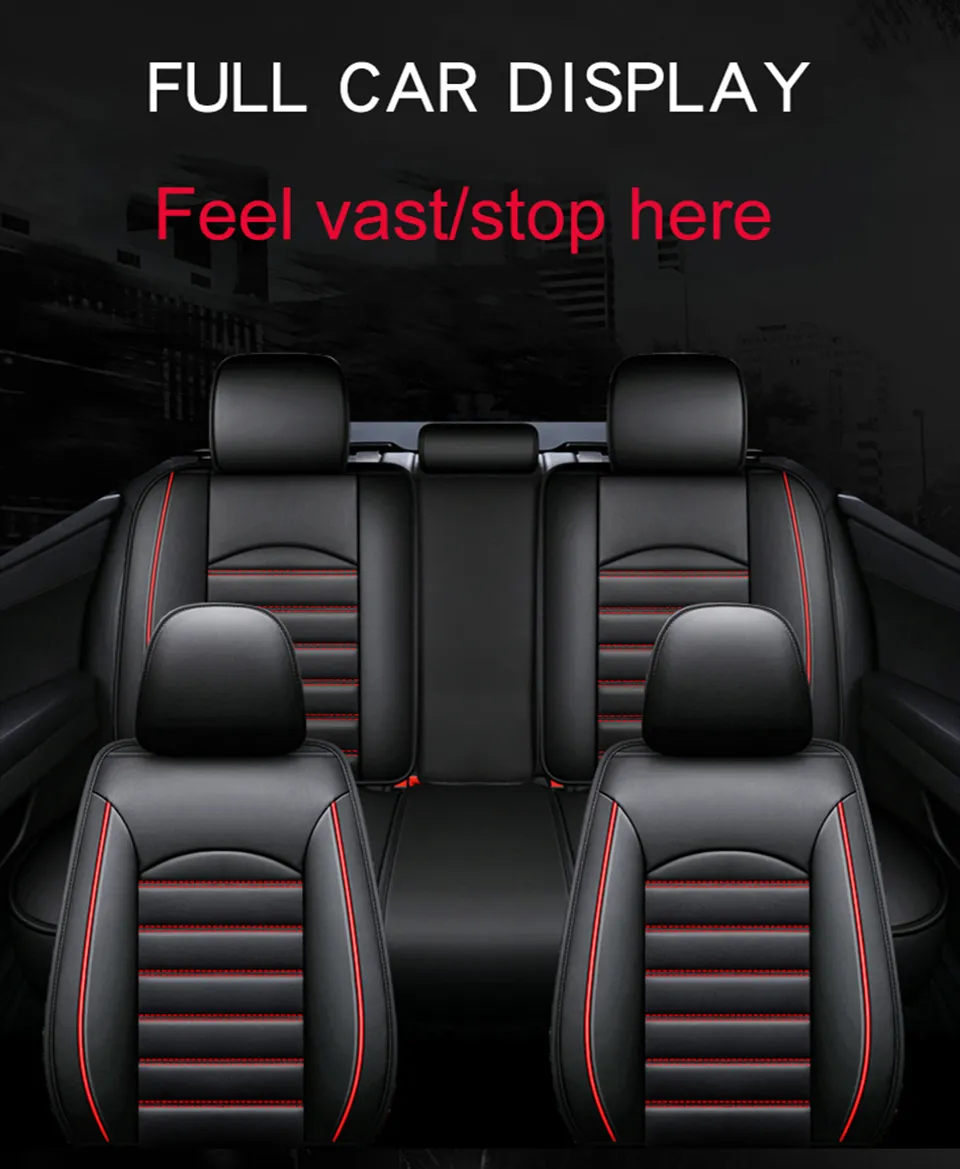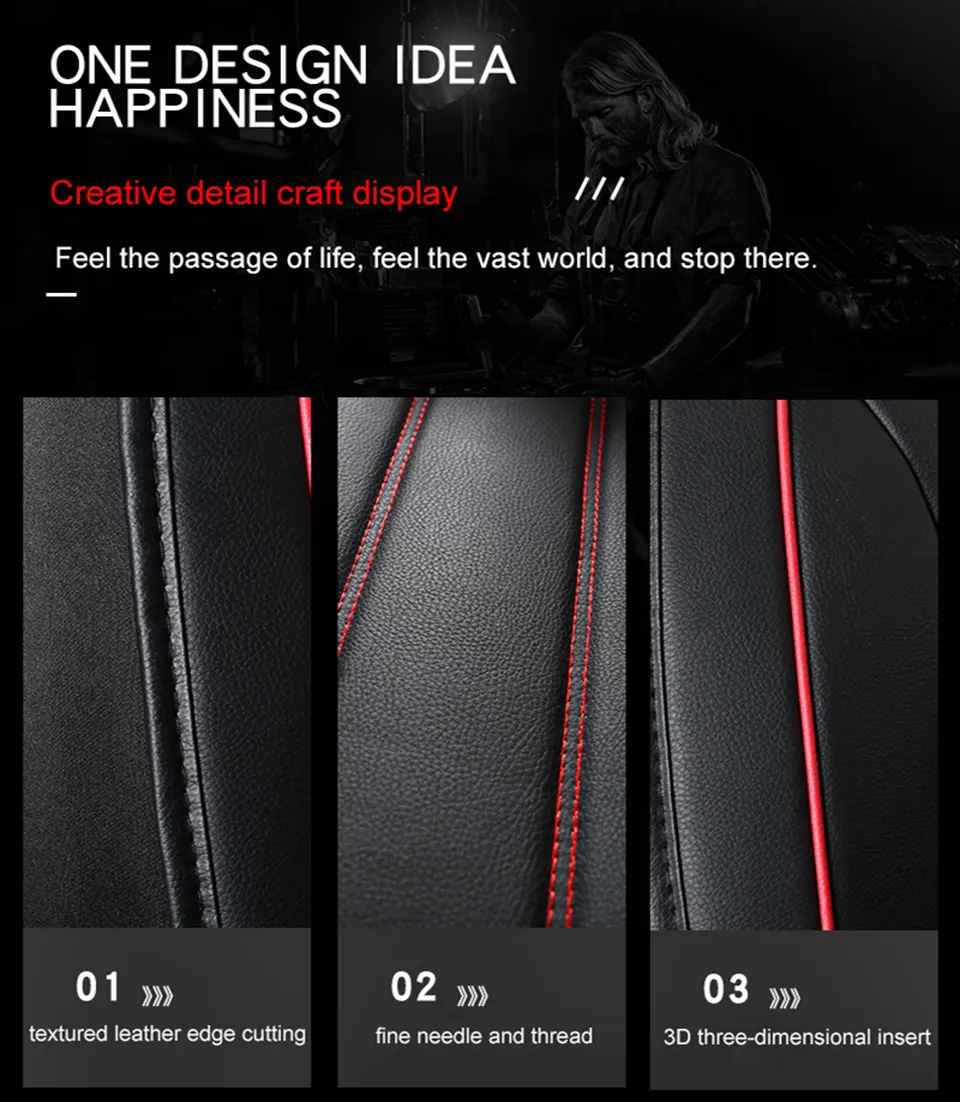 Safe driving experience
Fully enveloped design, the back is fully wrapped, more secure, and the airbag is reserved, beautiful and practical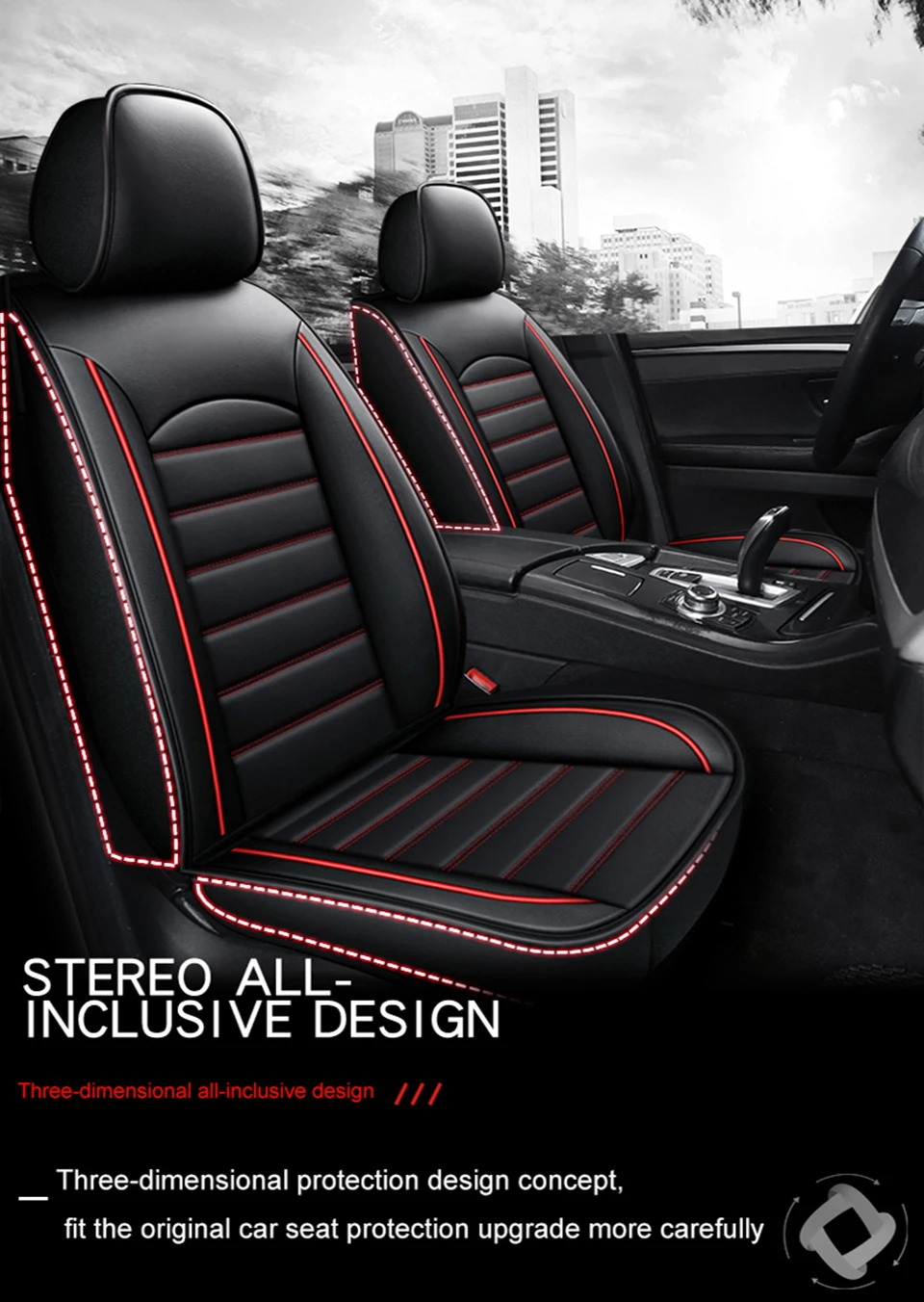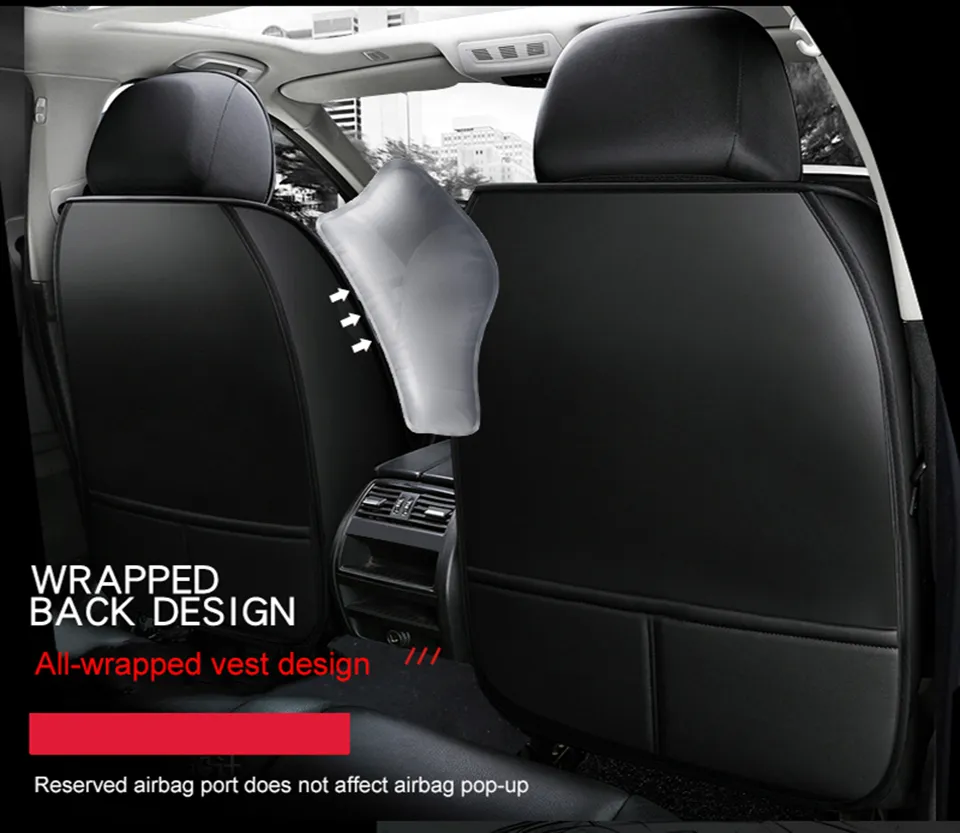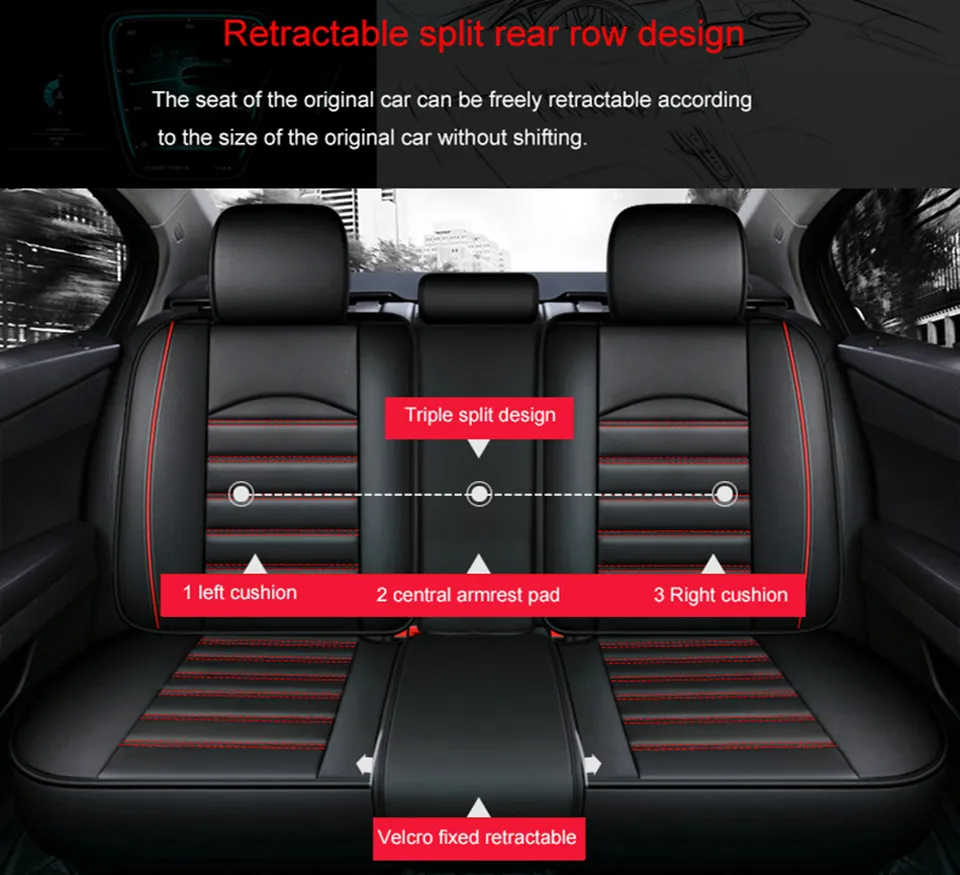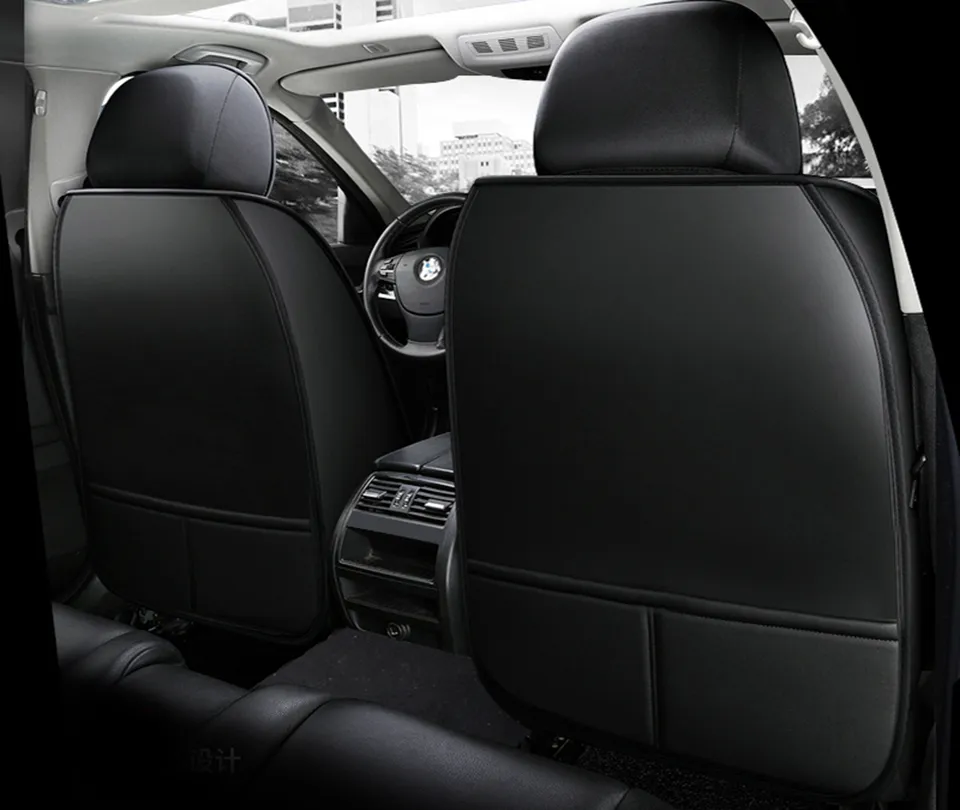 Humanized and exquisite design
The rear seat cushion is designed in split type and can be adjusted according to the original car seat, the installation is quick and easy, and the accessories are sturdy, no professional experience is required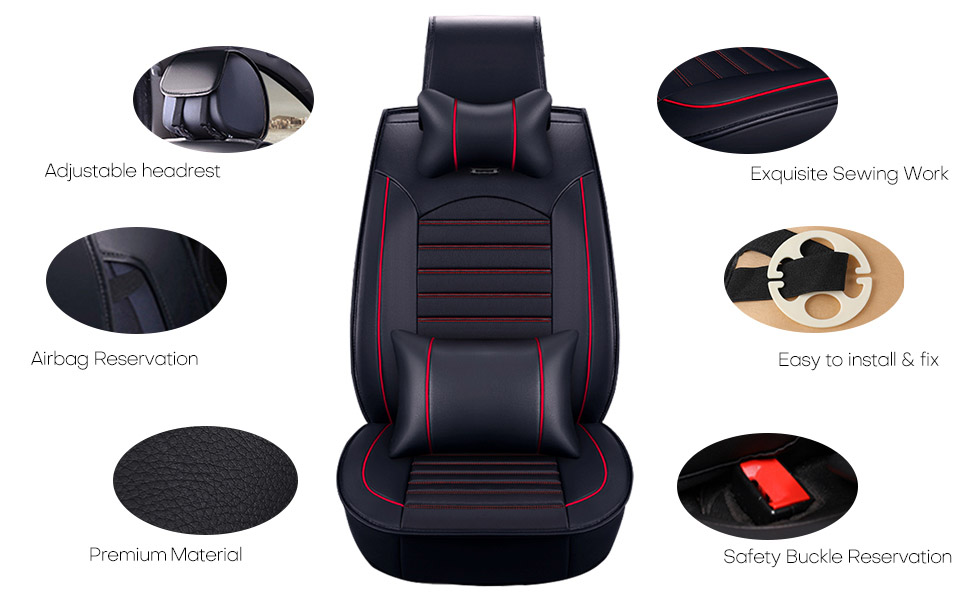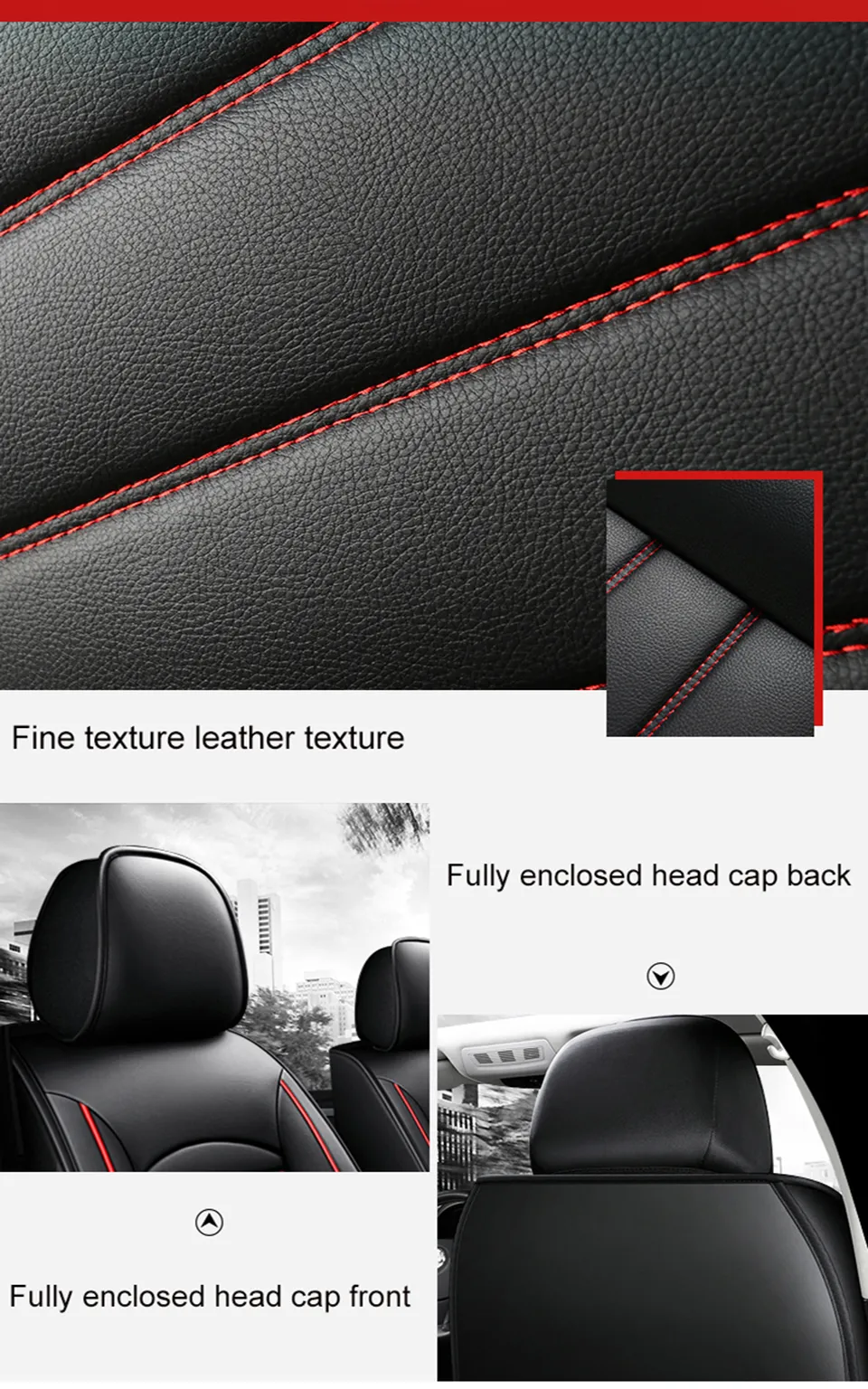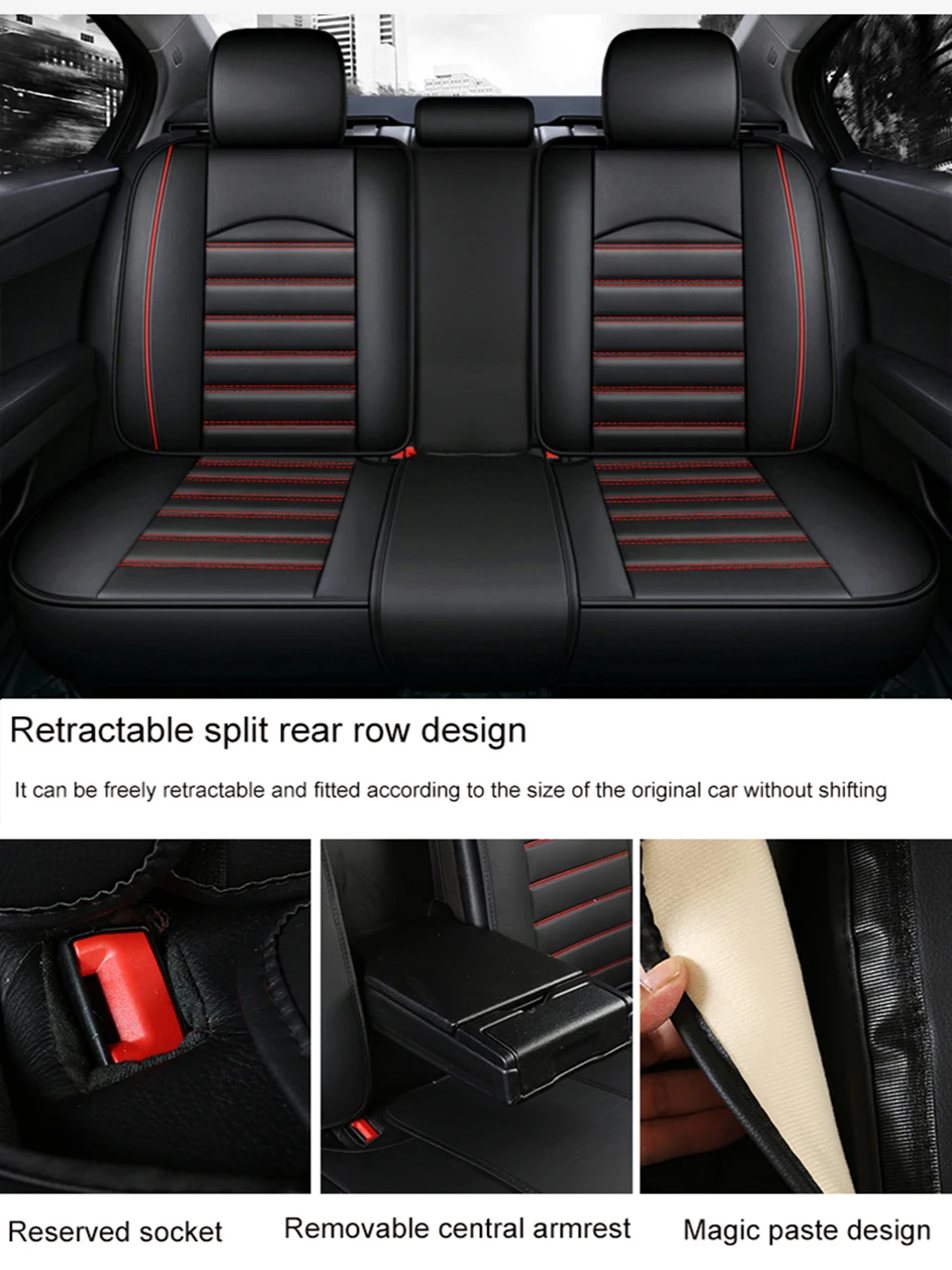 The 9-piece set includes: 2 front seat covers, 3 rear seat covers, 2 headrests, 2 lumbar pads
Please check your car seat models carefully before purchasing.