Pet Carriers Dog Car Seat Cover Carrying for Dogs Cats Mat Blanket Rear Hammock Protector transportin Dog Accessories
car seat cover
Product Name:Dog Car Seat Cover transportation Mat Blanket
Description:
Material: Polyester crude fiber thickened Oxford waterproof fabric (600D), thick and safe.
Scope of application: general for large dogs and small dogs. Applicable to all cars
Made from durable 600D oxford fabric;Soft thickened edges for added safety and protection.
Product features: waterproof fabric, exquisite tailoring, tailor-made for your pet dog and car, to solve the problem of polluting your car when traveling. Don't worry about stains from urine, mud, hair, etc. in addition, the headrest cover and side flaps can protect your car from scratch. After camping outdoors, the dog goes back to the back seat with dew and dust, you don't need to clean the car. Just wash your pet seat cover in the machine, so easy!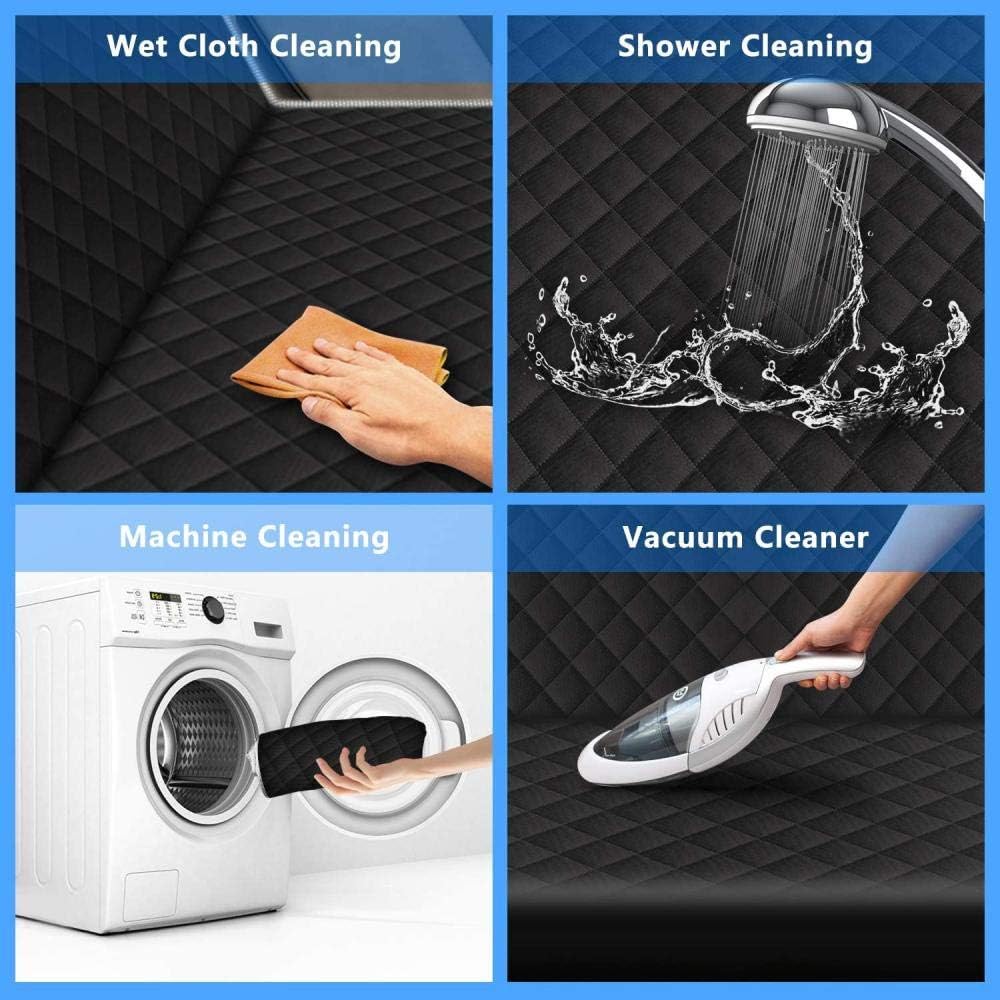 The four corners of the cushion are equipped with 2 sets of fixed nylon belts (2 nylon belts + 1 pair of male and female plastic buckles, the front belt can be directly attached to the front seat pillow without a buckle, and the length can be adjusted), which can be hung on the front and back of the car respectively The top of the seat, so that the entire rear seat can be pocketed to form a whole, and there is no need to worry that the dog will rush off or even fall when hitting a sudden brake. The length of the 2 sets of straps can be adjusted to adapt to various conventional car models.
1. Ultra-easy disassembly and assembly design→The fastening and combination of the buckle webbing is simple and easy.
2. Super intimate overall design→Prevent food, liquid, dirt and other things from contaminating the interior of the car.
3. Ultra-clean and waterproof treatment → washable, keep the car clean from time to time.
4. The middle zipper design makes it easier to clean up.
Color:
Purple, green, orange, brown, solid coffee, coffee leaf, coffee puppy, coffee grid, black, stars, camouflage, gray paw print, black paw print
Size:
Size rear row single seat] length 55cm width 55cm height 35cm (with safety buckle)
Package List: 1 x Car seat mat for pet dog
Note:
Due to the light and screen difference, the item's color may be slightly different from the pictures, thanks for understanding.